The next International Dollhouse Show will be held on June 20, 2021 at the Novotel Paris Est hotel, 1, avenue de la République,93270 Bagnolet, France.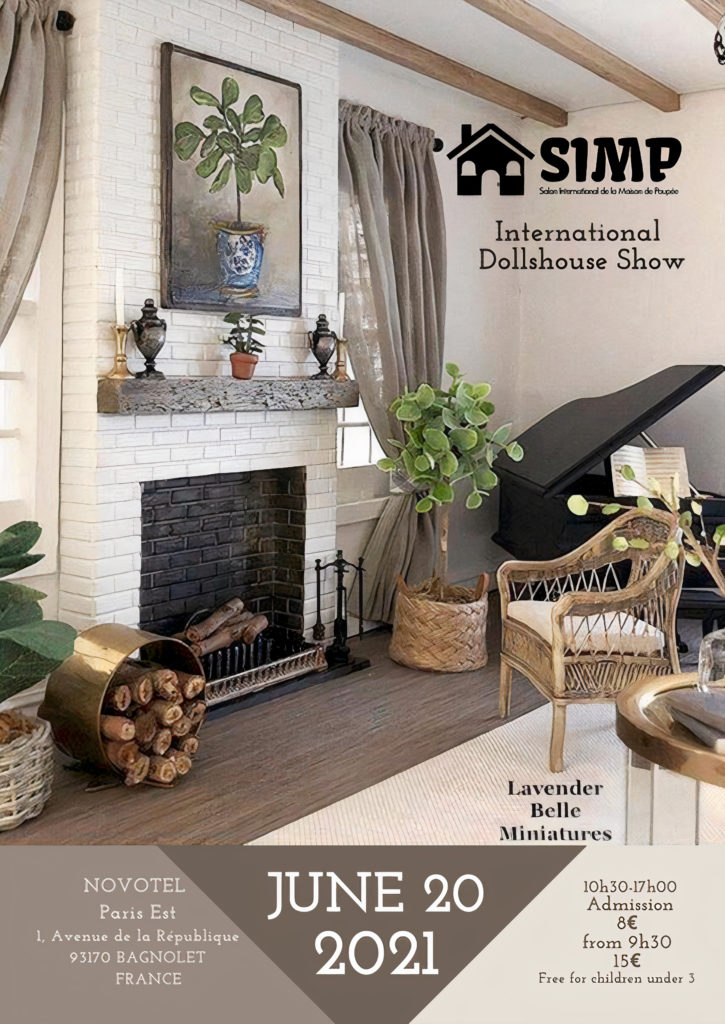 SIMP 2020 CANCELLATION
I regret to inform you that, due to the current circumstances in France, the Fondation Biermans-Lapôtre, decided not to host our event. Therefore, I am forced to cancel the upcoming SIMP show scheduled for June 14.
Be assured that I am really sorry by this situation, although it is beyond my control.